An Ultimate Guide on Pogo Pin Types and Where to Buy Premium Pogo Pin
A pogo pin is an electrical connecting mechanism commonly used in a wide range of modern electronic applications. In the electronics testing sector, they also come in handy in creating Test Jigs and trial implementation of the short and open following PCB fabrication and assembly. Read further to dive into the world of pogo pin types, their features, and how to get your hands on this useful component!
What Is

Pogo Pin

?
These electrical connectors are known for their durability and ability to establish and maintain an electrical connection that is resistant to mechanical shock and vibration. Pogo pin types work particularly well for different uses in digital devices since they can be easily connected and also divided as needed. The many benefits make them a must-have component in every electronic device, such as cell phones, cameras, laptops, smart appliances, etc.
Pogo pins get their name from their canny resemblance to a pogo stick. They are designed in a cylindrical shape and have very small dimensions. The bottom of the pins is usually flat, but they can also be slightly curved or molded depending on the product's need. There are many pogo pin types, including integrated spring-loaded contacts that exerts a continuous force against the back of the mating receptacle or the other connecting material.
Pogo Pin Types
The top 6 pogo pin types include the following:
1.
DIP Pogo Pin
The spring clamping device of the dip pogo pin can ensure firmness even in the presence of vibration or mechanical stress. Its competence is proven by its capability to provide consistent and rigorous electronic connection solutions. The dip pogo pin comes with a positioning pin on the pin's barrel, making it difficult to move once it has been mounted on the PCB. This particular style of pogo pins offers a wide range of compressed stacking heights and 10,000 mating cycles.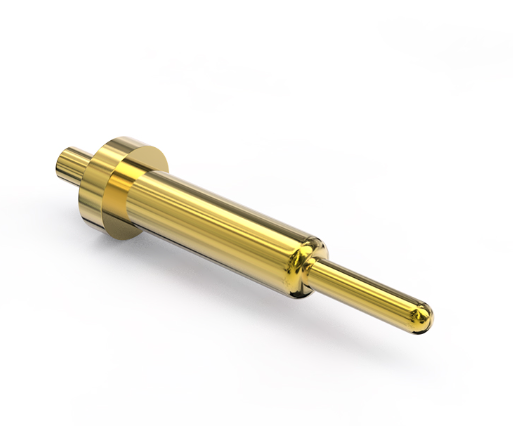 2.
SMT Pogo Pin
Precision-machined SMT pogo pin connections come in a variety of height designs. They have a more stable quality. Likewise, the bottom of the barrel is flat in the SMT pogo pin design, making it simple to mount on a PCB. The plunger, barrel, and fully encapsulated fine spring used in this pogo pin provide the spring force necessary to maintain positive contact. All are incredibly durable, with more than 10,000 mating cycles.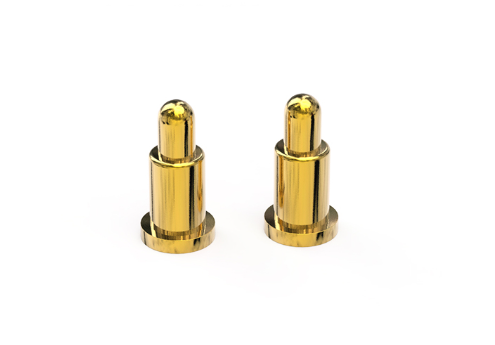 3.
Side-Mounted Pogo Pin
This pogo pin type has a side-angled barrel design for the tail end. This gives engineers the convenience of having more options for adjusting space in accordance with product requirements. To keep the plunger in the barrel and to maintain electrical connections between the plunger and the butt joint parts, the side-angled pogo pin uses a firmly positioned spring.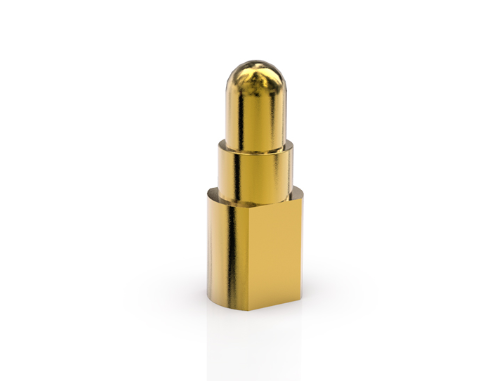 4.
Large Current Pogo Pin
This pogo pin type has a unique inner structure that expands the contact area, thickened walls that reduce resistance and keep the device cool, and an additional cap that stabilizes the current flow. The design, size, and construction of a high-current pogo pin determine its maximum continuous current rating.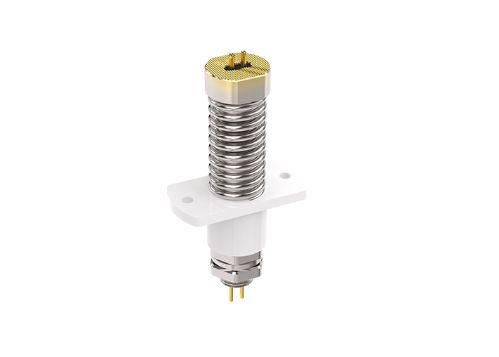 5.
Welding Wire Pogo Pin
It consists of a needle head and tube, with the tube having an inner cavity. Additionally, a telescopic spring is positioned on the side wall of the fixing plate and is fixedly connected to a fixing plate in the inner cavity. A precision connector in electronic products like cell phones is the spring needle in a welding wire pogo pin.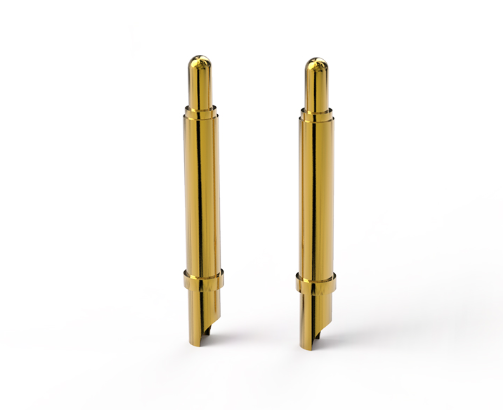 6.
Double-Headed Pogo Pin
The double-headed pogo pin typically resembles a thin cylinder with two pointed, spring-loaded pins inside. The pogo pin's sharp points at either end make firm contacts with the two electronic circuits when pressed between them, connecting the two circuits together. With this dual-head design, engineers have more options for adjustable board-to-board connection area adaption.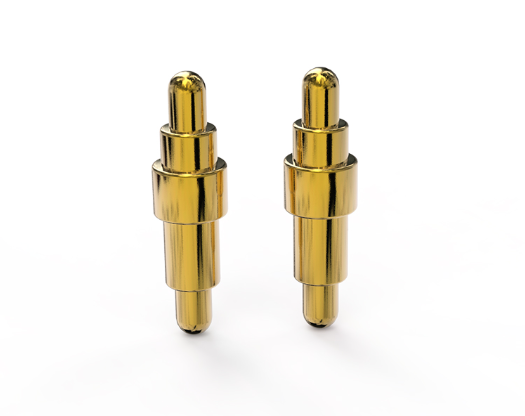 The Best Pogo Pin Types in

Pomagtor

Precision
These various pogo pin types are explicitly designed to meet the needs of multiple industries. They are readily available on the market, yet certain problems arise while finding a reliable and trustworthy manufacturer. However, you don't have to worry about that anymore because Pomagtor Precision is the leading manufacturer of pogo pins in China. We have a wide selection of high-quality magnetic pogo pins to suit a diverse range of electronic products, which are subjected to a reliability test to ensure they operate smoothly.