Revolutionizing E-Textile Connectivity: Magnetic Pogo Pins as Game Changers
As technology advances, e-textiles have emerged as a combination of electronics and textiles. Also referred to as smart clothing technology, e-textiles capture the interest of consumers, engineers and designers alike. The seamless integration of electronic components into these cutting-edge clothes creates countless opportunities for interactive and practical clothing, accessories and even medical devices. E-textile and smart clothing are produced with fixed and detachable joining technologies, among which magnetic pogo pins stand out.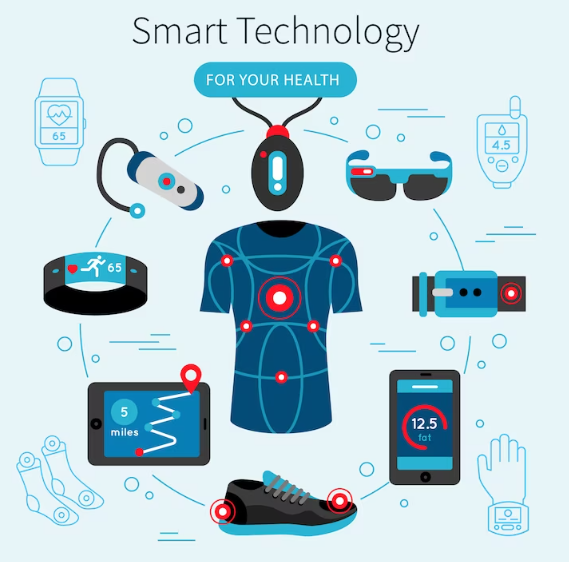 (Copyright photo from https://www.freepik.com/free-vector/smart-technology-line-poster_9398445.htm#query=smartclothes&position=0&from_view=search&track=ais)
Joining Technologies:

T

he Working Principle of E-Textile
E-textile technology uses various parts to produce a single, useful smart cloth. This joining process allows electronic components like sensors, actuators and microcontrollers to be integrated into the fabric, making the fabric a dynamic and interactive platform. Fixed joining technologies and detachable joining technologies are the two main technologies used in this process.
Fixed Joining Technologies
Fixed joining technologies include stitching, soldering, welding, adhesive bonding and crimping. These methods offer an enduring and secure connection between the textile substrate and the electronic components. However, they frequently lack flexibility and reusability, which limits the adaptability and lifespan of wearable smart clothing.
Detachable Joining Technologies
On the other hand, detachable joining technologies have the benefit of making component replacement and removal simple. Due to their adaptability, smart textiles can be dynamically customized and reconfigured to suit the user's shifting needs and preferences.
Snap fasteners, conductive hook and loop (Velcro), textile closure techniques and wireless connections are detachable joining technologies. While each approach has advantages and limitations, magnetic pogo pins stand out as a game-changing innovation in the smart textile and smart clothing industry.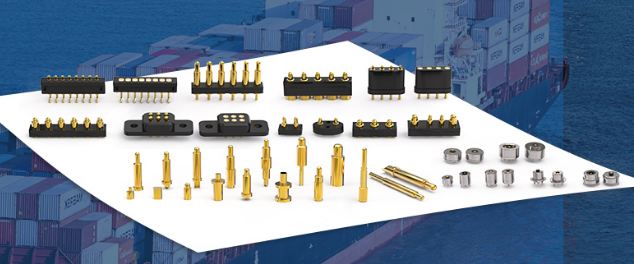 Application of

t

he Magnetic Pogo Pin

i

n Smart Living Clothing Connectivity
Magnetic pogo pins have completely transformed the smart textile industry by offering a distinctive blend of convenience, dependability and versatility. With a magnetic base and a spring-loaded pin, these tiny connectors form a powerful magnetic attraction that firmly holds the components together while providing easy detachment. Even in applications that require a lot of movement and are dynamic, the magnetic force ensures a solid electrical connection.
Magnetic Pogo Pins Maintain Connectivity
One of the main advantages is their capacity to maintain connectivity in the face of outside forces. Under pressure or motion, conventional detachable connectors may become disconnected or lose signal, but these pogo pins are unaffected. Because of their resilience, they are perfect for smart textiles, which frequently move and deform.
Support Easy Integration
Magnetic pogo pins also provide an easy integration procedure. The pins may be incorporated into the fabric, making distinct connection points invisible to the unaided eye. This aesthetic benefit lets designers prioritize the fabric's appearance and feel without sacrificing functionality.
Magnetic Pogo Pins are Highly Versatile
Beyond their physical characteristics, these pins are incredibly versatile. They support a variety of communication protocols and signal types and are simple to integrate into current electronic systems. This compatibility allows e-textiles using these pogo pins to interact seamlessly with other gadgets and networks, creating a truly connected and immersive experience.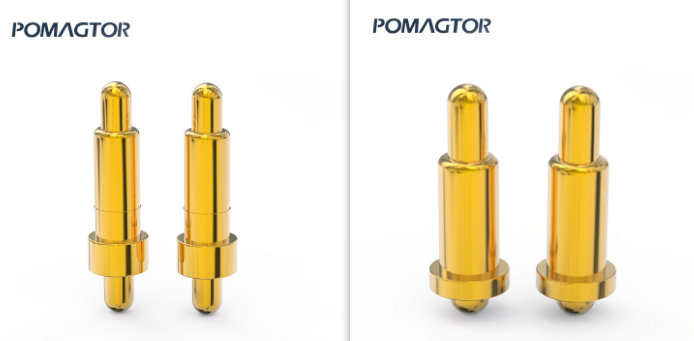 Pomagtor Precision: Unleashing the Power of Magnetic Pogo Pins for

Smart Clothes And Wearable Technology
Pomagtor Precision is a trusted manufacturer of magnetic pogo pins for smart textile applications. Choosing us means gaining access to a world of benefits while ensuring the highest quality and dependability for your projects.
High-Precision Lathe Equipment
One of the main benefits of working with Pomagtor Precision is our technologically advanced high-precision lathe equipment. Pomagtor Precision can produce up to 1 million pogo pins per day thanks to our impressive fleet of 150 precision automatic lathes. This exceptional capability ensures that your e-textile projects, regardless of size or complexity, are completed efficiently and on time.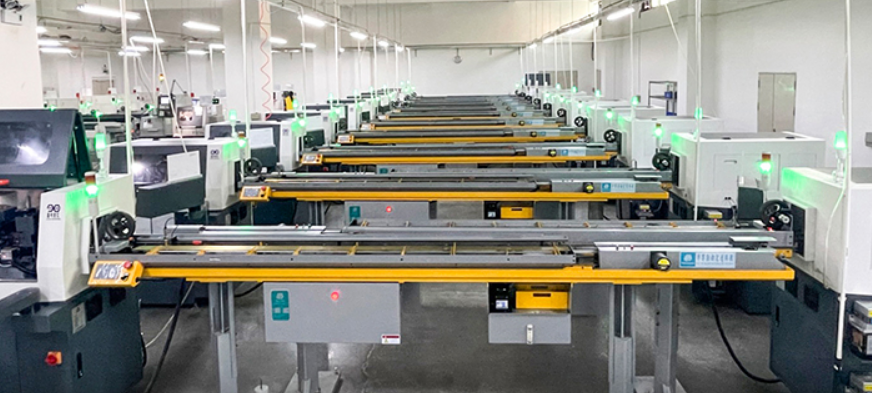 Professional R&D team
We are also very proud of our professional research and development team. This team has contributed to developing novel technologies, resulting in an impressive portfolio of 280 patent certificates. These patents prove Pomagtor Precision's dedication to innovation and ability to provide solutions that push the boundaries.
Quality Test Lab
Moreover, Pomagtor Precision is an ISO 9001:2008-certified company with the aim to maintain the highest quality standards. Our commitment to quality is further strengthened by our UL and CE certification. These certifications ensure that Pomagtor Precision's magnetic pogo pins meet stringent safety and performance standards.
Established in 2007, Pomagtor Precision is a high-tech enterprise specializing in precision connections. We provide a wide range of magnetic connector and pogo pin products to a variety of industries, including wearable technology, mobile communications and medical equipment. Our competitive turnkey solutions and one-stop service make us stand out. Partner with us to unleash the power of smart clothing technology.